Patient Appreciation Rewards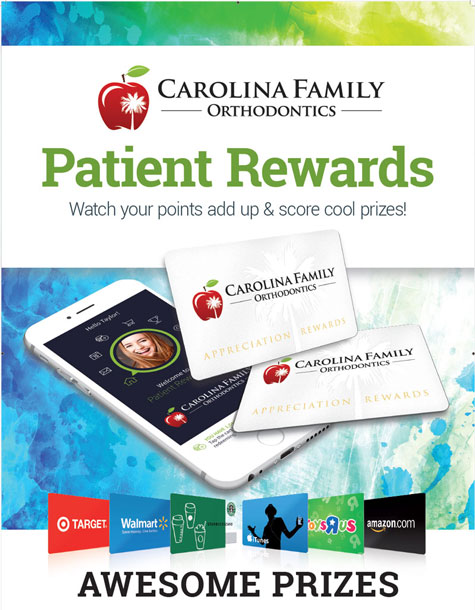 Ima­gine earn­ing points for be­ing a great pa­tient and hav­ing a great smile! With Carolina Family Orthodontics, you get to join a mem­ber­ship club of lucky users who earn points for do­ing all kinds of awe­some things. And the best part is that you get to use your points to play games, or­der gift cards and more!
Earn points for things like:
Taking Surveys
Participating in Contests
Leaving a Review
Referring a Friend
Liking Our Facebook Page
Having Good Oral Hygiene
Arriving on Time
Much more!
To download the App, log in to check points and more, visit our Rewards Hub.